Appointments System
Consultations with both doctors and nurses are by telephone appointment in the first instance. This enables the doctor or nurse to ascertain whether you need to be seen face-to-face or can be managed over the phone. This is so that the Practice maintains social distancing rules and ensures we have a safe number of patients in the building at any given time. Please note that telephone and any subsequent face-to-face appointments are 10 minutes long so if you have more than one issue to discuss please prioritise the ones that are the most important. If your appointment starts to overrun then you may be asked to book another.
Appointments can be booked between 08:00 and 18:00 on 01638 664338.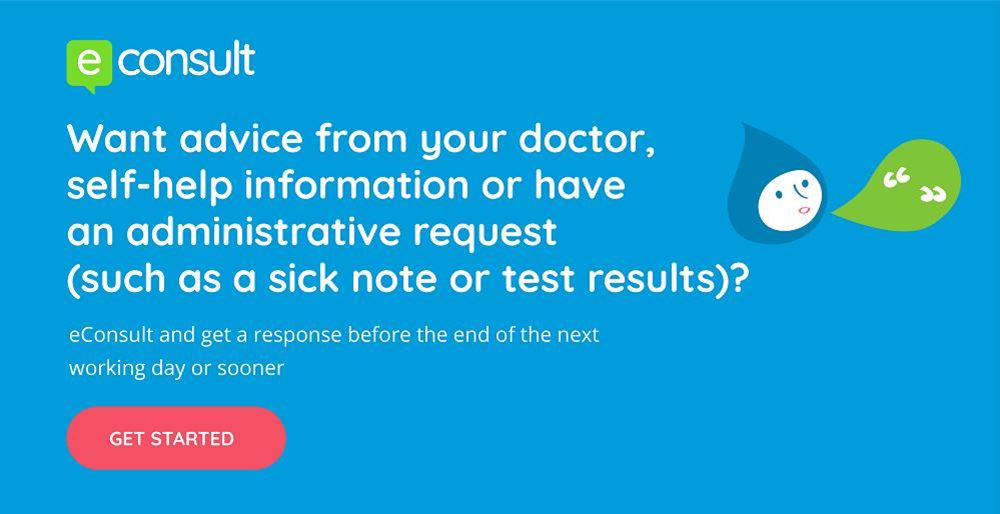 Same Day Consultations
If you feel that you need to be seen or consult with a clinician on the same day we operate a triage call back system and will accommodate all urgent problems. All we ask is that you give the receptionist some brief details about the nature of the problem so that the duty team is prepared when they call you back (please see opposite for more details).
Duty Team / Triage System
The duty team (a duty doctor and practice nurse) is available to see patients with urgent problems that need to be seen or dealt with straightaway.
To see the duty doctor or nurse with an urgent problem please call the reception who will arrange for a doctor or nurse to ring you back and decide whether you need an appointment or can be helped by telephone advice. Please note that we do not operate a walk-in service and if you do turn up at the surgery in person asking to be seen you will be asked to leave your contact details for a call back.
Please do not ask to see the duty team to deal with ongoing or otherwise routine problems. In these circumstances you will be directed back to reception to book an appropriate appointment with the patient's usual doctor.
Extended Hours
We do offer appointments on Saturday mornings. These are reserved for those patients that work during the week and have difficulty getting to the Practice between Monday and Friday.
Please note that these appointments are only pre-bookable in advance - we do not offer same day access on a Saturday morning. If you are unwell over the weekend you should ring 111.
GP+ Appointments
Suffolk GP+ is for people who urgently need a doctor's appointment or are unable to see their GP during normal GP hours. Appointments can be made via reception during our usual opening hours. Please note: patients cannot refer themselves to this service.
The service is staffed by local Suffolk GPs and Nurse Practitioners. There are bases in Newmarket, Mildenhall, Bury St Edmunds and Haverhill. The service is delivered by the Suffolk GP Federation.
You will be given a booked appointment and will be seen by a suitable local GP or nurse who will have access to your medical records (once consent is given).
Home Visits
Whilst we encourage our patients to come to the surgery, where we have the proper equipment and facilities available, we do appreciate this is not always possible. In this respect, if you do need a home visit, you can help us by calling reception before 10:00. Visits requested later than this may not be able to be done on the same day.
You may only request a home visit if you are housebound or are too ill to visit the practice. Your GP will only visit you at home if they think that your medical condition requires it and will also decide how urgently a visit is needed. Please bear this in mind and be prepared to provide suitable details to enable the doctor to schedule house calls
You can also be visited at home by a community nurse if you are referred by your GP. You should also be visited at home by a health visitor if you have recently had a baby or if you are newly registered with a GP and have a child under five years.
Emergencies (08:00 - 18:30 Monday to Friday)
If you need to contact us in an emergency, please call 01638 665711.
The receptionist will ask you for a brief description of the nature of the emergency as well as the name and address of the patient concerned. This is necessary to be sure that you are put through to the most appropriate person and that the call is handled most appropriately.
Occasionally the nurse or doctor will advise, having spoken to you on the telephone, that immediate hospital admission is the correct course of action and will advise that you go straight to hospital or will organise an ambulance for you. This is especially important for emergencies such as possible heart attacks or strokes. In these situations a delay in treatment may make the condition worse and lead to a reduced chance of recovery.
Chaperone Policy
The Practice is committed to providing a safe, comfortable environment where patients and staff can be confident that best practice is being followed at all times and the safety of everyone is of paramount importance.
All patients are entitled to have a chaperone present for any consultation, examination or procedure where they feel one is required. This chaperone may be a family member or friend. On occasions you may prefer a formal chaperone to be present, i.e. a trained member of staff.
Wherever possible we would ask you to make this request at the time of booking appointment so that arrangements can be made and your appointment is not delayed in any way. Where this is not possible we will endeavour to provide a formal chaperone at the time of request. Occasionally, however, it may be necessary to reschedule your appointment.
Your healthcare professional may also require a chaperone to be present for certain consultations in accordance with our Chaperone Policy.
Cancel an Appointment
It is important that you inform the reception staff if you are unable to attend your appointment, this will allow that appointment to be offered to another patient. If you fail to notify the Practice that you are unable to attend, you will be sent a letter informing you that you have defaulted from your appointment. Persistent defaulters maybe removed from the list.
You can also complete our appointment cancellation notification request form. This can only be used if your appointment has been arranged for more than 24 hours in advance. (excluding weekends and public holidays). You can also text to cancel your appointment.
Text Reminder Service
We have a texting service which allows you to receive confirmation and reminders about your appointments.
To have this service you will need to register by completing a consent form.
Please remember to update your contact details with us when you change address, telephone numbers and email address.
GP Training
The Medical Centre has been a training practice for doctors wishing to become GPs for nearly 40 years.
In order to be approved as a training practice we have to be regularly assessed by Health Education East of England (formerly known as the Deanery) on many aspects of our work to ensure consistently high standards are reached.
The practice currently has 4 GPs who are formally approved as trainers – Mel Jackson, Emma Ramsay, Vanessa Nash, and Hannah Green - but several of the other GPs will often assist the trainers.
At any time we are likely to have at least one GP in training, and often we will have two. These are doctors who have been medically qualified for at least 2 years and often longer prior to working with us. At all times they are supervised by one of the trainers or one of the other GPs in the practice, and are attached to the Cambridge GP Vocational Training scheme. They are often excellent doctors and our patients frequently miss them when they leave after between 6 months and 2 years training.
During their training they will sometimes have one of the other GPs sitting in with them during consultations with patients in order to help with their training, and sometimes they will ask patients (via the receptionists) if consultations can be videoed for training purposes. If this happens then patients will be asked to sign their consent before this happens. The videos are only looked at for training purposes and are then destroyed.
We are fortunate in that having been a training practice for so long our patients are used to this and are generally very tolerant and accepting of the fact that future doctors have to learn.
Thank you for your patience and agreement if asked to participate in these activities, but if you feel you don't want to participate please simply tell the receptionist and she will ensure that videos are not recorded and/or only one doctor is present. Needless to say your care will not be compromised if you prefer not to be involved in GP training.